Content "Magnificent Plants"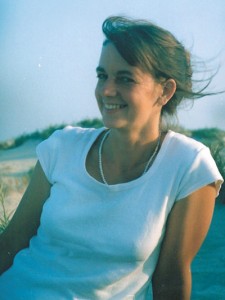 In this 3 day video seminar 2011 we will get to know the magic plants, remedies of plant families like hamamelidae/ beech, walnut etc., magnolianae – nutmeg, cinnemon etc, funghi and several more of these lesser known plant remedy groups.
The Videocases will inspire us to dvelve into the inner worlds of these remedies. We will create a holistic expierence with direct contact to the original plant substances. This plant atmosphere will become an active memory and make the Vitalsensations of those plantfamilies unforgetable experience. The interactive teaching style with exercise in casetaking will prepare us homoeopaths to effectively apply the knowledge gained in the clinic next day.
The seminar is suitable for homoeopaths new in this method as well as for seasoned Sensation Method practitioners. Newcomers should come prepared, having read the basics of the Sankaran Method "The other Song", "Sankarans Tables" etc. Those who have practiced already and read "Insights into Plants" in 3 volumes will understand the Vital Sensations of those plantfamilies on a much deeper level.And…the seminar will go beyond the known and documented as well. Please bring extensive Repertory and Materia Medica (Clarke, Allen) to the seminar.
I will show the newer, refined case taking techniques of the Sankaran method, which enable a deep case to reach the source, the substance the remedy is made of. The casetaking is a going along with the patient and his own life energy towards the levels of sensation and energy, to dis-cover selfknowledge which is associatively connected in the subconscient while listening to the voice of nature at the same time.
These explorations are then analysed with the systematic methodology: based on the VitalSensation of the subgroups of molluscs, mammals and others these are assigned and a reliable prescription can be achieved.
In addition to this I offer interactive teaching – I present new selected exercises which assist the homoeopath in this deep work, in accompanying these explorations into unknown terrain successfully.
For those new to the Sankaran Method it would be useful to study some basics, f. ex. "The other song" and "Sankarans Schema" to really benefit. Those familiar with this kind of work will deeply dive into these inner worlds and sensations with impressive and clear videocases, the interactive methods, the plant atmosphere and direct contact with the original substances. The seminar is based on the 3 volumes of "Insights into Plants" – and will go beyond it in some of the cases.