Welcome on the homepage of Sigrid Lindemann!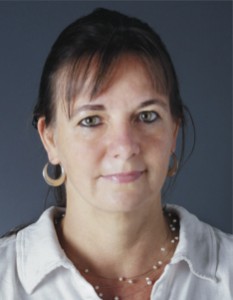 I practice classical homeopathy according to the method of Dr. Rajan Sankaran since 1998! Since 2004 I teach the Sensation Method through 3day seminars with videocases and an holistic approach in Germany. Til date I continue training with Dr. Sankaran and Dr. Jayesh Shah. I am trained in energywork, healing, therapy, and am an international faculty in hypnotherapy and "integral regression therapy".
I am faculty of WISH – the international group of teachers of the Sensation Method. I teach in english and german, with videocases in both languages, transcripts are provided.  Have a look my video presentation a short intro lecture recorded in Auroville 2016 and my recent presentation at WISH congress "Burn out and panic attacks" in Munich 2019, or this short clip on "casetaking in sync with the life force"
I presented "The inner Sensation of Plants" at the "ONE Wish Online conference" in May 2022.

Here is my video interview, introducing me as a speaker, and giving my latest insights on my practice on Sensation Method
I give offer an Online  training (80 hrs)  for homeopaths  who would like to learn Sensation Method, and I have prepared 10 webinars in German, this could be offered in English too.

For 2024 I prepare offer a new 3 day in person – seminar "Best cases – deep insights and surprising results in treating pathology".
My latest 3 day video seminars and webinars are: "DD of animal groups" "Recognise the plant – sub classes in plants"  , "Fauna & Evolution – Fishes, Pre- Mollusc",  "Beyond borders – mixed kingdoms & imponderabilia" & "Lovely plants – M. Yakir`s evolution of plant families with Sankaran`s Vital Sensation", as well as the  complete Intensive training in Sensation Method in Bremen . I will continue to teach Sensation Method with  3 day videoseminars in  Bremen.  Leipzig, Saarbrücken, Münster, accredited by DZVHAE and SHZ associations.
I have taught now with over 90 video cases, all sections of Sensation Method – Materia Medica of all kingdoms, case taking in depths, special needs children etc.
The "6-day Barcelona Intensives"  "Deep case taking", "Birth"  "Children!" and "Psychiatry and Homeopathy" deepen understanding with videocases, background info and experiential learning afternoons, fully accredited by the German Medical Council, DVZHAE and SHZ.
I offer training in "Integral Regressiontherapy" – integrating my understanding of Integral Yoga, Inner Child Work,  regressiontherapy and homeopathy Sensation Method with Energy work and trauma therapy.
I am part of an international collaboration of therapists in Auroville, giving workshops and retreats on trauma therapy, holistic health, horse assisted therapy and natural horsemanship,  hypnotherapy, trauma therapy,   "Explore your mind"  and many more via our website "JIVA ".
I frequently publish  in "Spectrum" and "Homeopathic Links"  , international magazines for professionals, since several years.
Just click for more About Me, my personal portrait and my professional background, and on personal photos.
In Auroville, I practise at my  Clinic Integral Health, receiving patients from all over the world. We are a team of 4 homoeopaths and therapists. We practice in English, German, French and Tamil language.
I provide each patient with general information on the "Sankaran approach" in homeopathy and the course of treatment by means of a simple informative flyer, which you are welcome to download.
The Clinic Integral Health provides further services – like supervision (by skype or email), internships, a First Aid Kit, info sessions on new developments in the field of homeopathy. Under "Research" you will find pages on "provings and triturations" which we have conducted, and "new remedies" produced and distributed here.
I am a trainer with EKAA in hypnotherapy , giving 3 day workshops on clinical hypnotherapy in Auroville, Germany etc. I certified 2013 in transpersonal regression therapy with Tasso www.tassointernational.com and have done their teacher training.
I do work with PC remedies, after Harry van der Zee, editor of "Homeopathic Links" gave us a training in January 2013. The results in adressing diabetes, high bloodpressure, lyme disease and other issues are impressive. Documentation on request. Info on www.sourcemedicine.zone and  www.arhf.nl
By clicking on the german or english flag you can access this website in English or German.
I live in Auroville, an international community in South India. You are welcome to have a look at www.auroville.org !
Enjoy this site, and…
maybe we will meet at one or the other seminar!
Namaste Sigrid Lindemann