Casetaking Casereceiving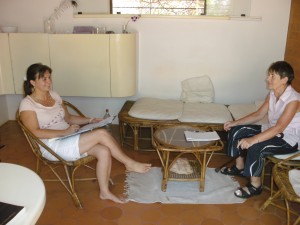 Case taking    Case receiving
All good prescriptions start with a good case!
– Three lifecases, interactive, with case analysis and DD
– Detailed description of "Casetaking according to levels of experience of the patient"
– Center of the case: Vital Sensation    and deepening towards the Source
– short illustrative video extracts
– exercises for perception and verbal and nonverbal interaction
The important features of case taking, or case receiving, in Sensation Method.
After the seminar presentation of Sankarans Software "Vital Quest".